THE AMERICAN UNIVERSITY

FOR GLOBAL PEACE USA
His Eminence Most Rev. Dr. Madhu Krishan The Founder & Chairman Of Academy Of Universal Global Peace Conferred Doctorate Degree To Datu Camad Ali The Founding Chairman/Executive President of  SPMUDA GLOBAL INTERNATIONAL.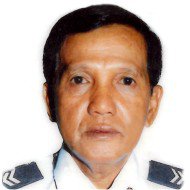 Dr. HRH  Datu Camad Ali  is an International Personality , an  Eminent Peace Builder  is from South East Asia , who  earlier  had started his life as Activist, Student/Youth Leader,Scholar, IFYE finalist,Change Agent, Peace & Human Right Advocate, Consultant, Planner & Strategist. Some of his Distinctions & achievements are as follows:-
 -Members, Officers and Co-Founders of several youth,humanitarian & civic organization.
-President, Asia Inter-link Ventures
-Asst. Dean of College & Consultant, Collegio de Sta. Catalina & Bishop John Du.
-Formerly detailed at the Office of the President, Office of the Vice-President, Consultant-Confidante to several Senators & Congressmen.
His Motto:-  "You are Precious to me no matter how riches, poor or needy you are".
Professional Fellow, International Guild of Academicians;
Professional Fellow, Design Management and Technology Society International;
Press Released By:- Director(Admin), AUGP
Categories: None